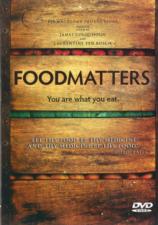 "Accurate, honest, full of humor and very well presented." (Abram Hoffer, M.D.)
"Food Matters is a must see for those looking to take control of their health." (John Gray, author of Men are from Mars, Women are from Venus)
"Food Matters is invaluable - engaging and inspiring." (Nova Magazine, August 2008)
"We are always impressed how very well you do in films, your excellent choice of words to put your thoughts across. You are a masterful speaker! This was again confirmed when we watched the new movie from Australia, Food Matters." (Charlotte Gerson, daughter of Max Gerson, M.D.)
Andrew Saul is the major presenter in the popular documentary film Food Matters. Food Matters has been shown in venues worldwide. And, the movie on DVD has sold over 100,000 copies!
You can watch a segment online here.
To order the movie on DVD, click here.
Photo to the left is Saul, center in sunglasses, at the FoodMatters premiere, Bloor Street Theatre, Toronto.
Saul is briefly interviewed throughout Making a Killing: The Untold Story of Psychotropic Drugging (2008), a hard-hitting 90-minute documentary on the dangers of pharmaceutical drugs http://www.cchr.org/#/videos/making-a-killing-introduction. You may watch the entire movie online free of charge. It will begin by itself. To proceed to other segments, click the chapter to the lower left of the page. The chapters, in order, are 1) Making a Killing; 2) Drug Push; 3) Disease Mongering; 4) The Experiment; 5) Peddling to Prescribers; 6) Pitching the Public; 7) "Side" Effects; and 8) Get the Facts.
Saul is interviewed in a documentary on the alternative cancer treatment known as the Gerson therapy Dying to Have Known (2006). He is on screen between minutes 46 and 50.
And, he is in the documentary Drugs: What are they Doing to Our Children? (2009)
An internet search will locate any of these films.




Andrew Saul is the author of the books FIRE YOUR DOCTOR! How to be Independently Healthy (reader reviews at http://www.doctoryourself.com/review.html) and DOCTOR YOURSELF: Natural Healing that Works. (reviewed at http://www.doctoryourself.com/saulbooks.html).

For ordering information,Click here.